Skip to Content

Struggling With Loose Dentures?
OUR DOCTOR'S ARE CERTIFIED IN IMPLANT SUPPORTED DENTURES TREATMENT
Our Dental Care Services Include
Our team at Ferguson Dental Group is well-practiced in both family and cosmetic dentistry. We aim to provide you with the best services possible and constantly upgrade our skill sets so we can give you the best care. These are some of the most common services our dentists provide: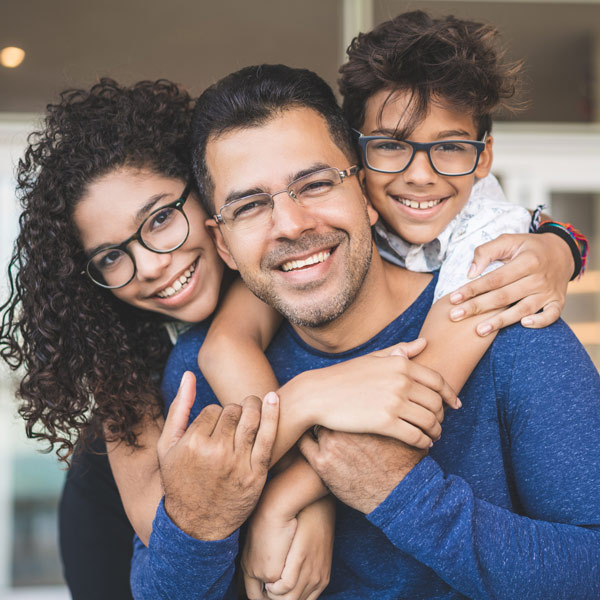 Cosmetic and Family Dentistry in Ferguson
Ferguson Dental Group is committed to providing the Ferguson community with top quality cosmetic and family dentistry you can trust. We aim to be your partners for life in your quest for excellent dental health, and we go above and beyond to make sure you get the service, education, and care you need and deserve. We use the most cutting-edge technologies in dentistry, and our team is constantly upgrading our skill set in order to bring you the best services possible. At Ferguson Dental Group, we believe in the long term. This means long-term relationships with our clients as well as long-term preventative care. This continuous vision allows us to give you the very best care for your dental health and hygiene.
About Our Team
At Ferguson Dental Group, we employ some of the most qualified dentists in the region to run our Ferguson, MO office. As dedicated professionals, we believe our community deserves the very best in dental care. You'll never find our dentists treating your smile with one-size-fits-all solutions. That's because we understand each patient that walks through our doors will significantly benefit from a personalized approach to treatment. What works for one patient may not be the best solution for the next, and we keep this at the forefront of our minds when catering to your unique dental needs. From our front desk staff to our smile specialists, we'll be with you every step of the way so you can feel at ease in our care. Our dentists have varied specialties and come from diverse backgrounds, and we're ready to come together to support your oral health.
Call Us Today to Schedule Exceptional Dental Care
Address
614 S. Florissant Road
St. Louis, MO 63135
Phone
Hours of Operation
Monday: 8:00 AM – 5:00 PM
Tuesday: 8:00 AM – 5:00 PM
Wednesday: 8:00 AM – 5:00 PM
Thursday: 8:00 AM – 5:00 PM
Friday: Closed
Saturday: Closed
Sunday: Closed
Ferguson Dental Group, South Florissant Road, Ferguson, MO, USA