Skip to Content
Dentures for Missing Teeth in Ferguson
Are you suffering from missing teeth? You don't have to suffer from poor chewing, speaking, swallowing, and appearance any longer. With dentures (either partial dentures or complete dentures), you can restore your smile and function of your teeth. They can bring back a sense of confidence and allow you to enjoy your meals and speak better than before. Dentures are an affordable option for many and can improve the quality of your life significantly as they give the look and feel of natural teeth. At Ferguson Dental Group, we offer denture services in all of our four locations across the Ferguson, Missouri, area. We use the most advanced technology in dental restorations to create your very own set of dentures so that you get the most comfortable set possible. Call us today for any inquiries you may have about dentures.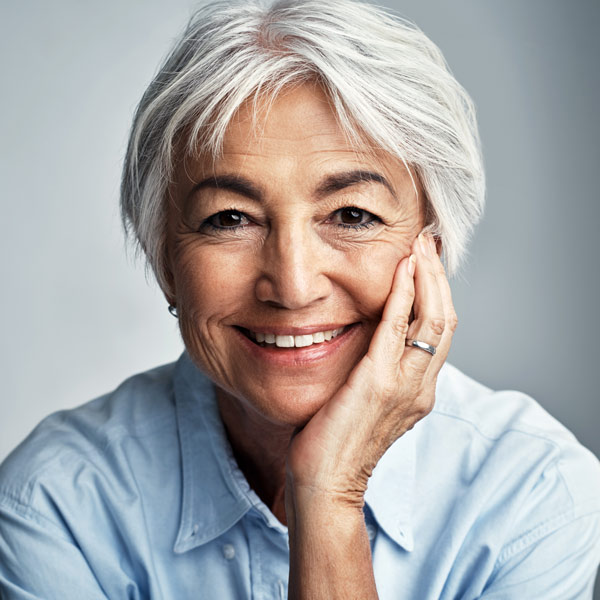 What You Need to Know About Dentures
Dentures are custom-made teeth that fit right into your gum line. They appear to look just like your natural teeth and they will (and should) look different according to who they are made for. At our clinic, we will create a comfortable set of dentures for you. There are a few options that our dentists may recommend:
Full Dentures
Entire upper or lower rows of your teeth will be made and fitted to your gum line. They can be removed and cleaned easily.
Partial Dentures
If you have multiple teeth that are missing, a partial denture may be made for you. These false teeth will blend into your natural teeth. They can be removed and are easy to clean. They will fasten on sturdy surrounding teeth.
Immediate Dentures
The process of getting your dentures can be long as they are customized just for you. While you are waiting for your permanent set of dentures, you may be given a set of immediate dentures to tide you over.
Over Dentures
These solid and sturdy dentures work with dental implants.
Implant-Supported Dentures
Recommended for lower teeth, implant-supported dentures are exactly what they sound like: supported by dental implants.
How to Care for Your Dentures
Just because dentures are not your natural teeth, it doesn't mean you don't have to care for them properly. Dentures can be affected by bacteria and plaque, just like natural teeth, so they'll need to be cleaned on a daily basis along with your gum line.
Here's how to care for your dentures so that they last longer and you can properly maintain your oral health:
Remove your dentures and brush off any particles of food that may be stuck in them. You can use a soft toothbrush and a denture cleaner.
Do not use regular toothpaste on your dentures as that can damage them. After you clean your dentures with denture cleaner, rinse them well in water.
Clean your gum line thoroughly with regular toothpaste and a soft bristled toothbrush
Do not wear your dentures to sleep.
Soak your dentures overnight in a glass or bowl of warm water.
The team at Ferguson Dental Group is happy to examine and recommend the proper course of action to help you regain your confidence. Reach out to our office by calling 314-522-6300 at your earliest convenience!